Shopping Organics: a Must for Chewy

Here's Why
Despite the Cost
Well, there is no question about it, shopping organics will cost you. The difference in price, between real food (umm, yes, that would be organics) and it's counterparts, is quite a bit of change. Typically, shopping organics is going to cost about 47% more than sticking with a nonorganic diet. Consumer Report does a fantastic job of explaining it further in case you are curious and you can read it here: Cost of Organic Food.
Health Concerns
In spite of the above, many parents today choose the organic lifestyle over the traditional one. Or, if you're like me, a mostly organic lifestyle. Some of the reasons I choose to shop organic is because organic foods have been proven to be nutritionally better lacking pesticides and fertilizers helping the plants boost their production of phytochemicals.
Studies have also linked pesticides to varying health concerns from headaches to cancer. According to National Academy of Sciences, even small amounts of pesticide exposure are quite detrimental to the health of a fetus and young children because (especially infants and toddlers) of their undeveloped immune systems. And how scary is the thought that GMOs and the rest of the crap that we are expected to eat these days are made in our time and the true studies of GMO and pesticides effects on humans have not been conducted/concluded as of yet? What if they are actually way worse than what we are thinking? What then?
Environmental Concerns
Additionally, organic food production is good for this planet that we call home. A 15-year study had recently concluded that organic farms use 50% less energy than a conventional food production farm. Organically operated farms also produce less ground and water pollutants that end up in our streams, rivers, lakes, oceans, tap and drinking water. Topping that off, the soil of the organic farms are typically richer and produce more bountiful and healthier food. To read more head over to Red Book Magazine for a quick read on The Truth About Organic Foods.
Related Articles
Shopping Organics: Produce
When I think organic, I think produce first and foremost. Thankfully I have a toddler that eats cauliflower, zucchini, and asparagus and the like so I feel that it's my parental duty to make sure that what she eats is as pure as Mother Nature intended it to be.
To save on organic produce, experts suggest skipping the organic part in the clean fifteen while remaining diligently organic when it comes to the dirty dozen. The fruits and vegetables on "The Dirty Dozen" list, when conventionally grown, tested positive for at least 47 different chemicals, with some testing positive for as many as 67, says Jackie Pao of PBS. Read more about the clean 15 and the dirty dozen here.
the dirty dozen
Folks refer to the dirty dozen as the produce that is most likely to be riddled with pesticides because of their fragility and requirement of more bug prevention than others. The fruits and veggies on this list are best bought organic. Read more at EWG's Shopper Guide to Pesticides in Produce for further details.
celery
peaches
strawberries
apples
domestic blueberries
nectarines
sweet bell peppers
spinach, kale and collard greens
cherries
potatoes
international grapes
lettuce
the clean fifteen
Some claim that the clean fifteen inclusions are safe to eat in non-organic form and so, saving you some hard earned dollars. Read more at EWG's Shopper Guide to Pesticides in Produce.
onions
avocados
sweet corn
pineapples
mango
sweet peas
asparagus
kiwi fruit
cabbage
eggplant
cantaloupe
watermelon
grapefruit
sweet potatoes
sweet onions
Related Articles
Shopping Organics: Online
One of the biggest advantages of shopping online, for me anyway, is being able to browse not only isles but entire stores in minutes. I can easily search, price compare, and check out coupons and deals from numerous locations all from the comfort of my own home. Awesome single mom bonus right there.
Everything Under the Sun
Amazon
You know the place. Amazon has everything! Sometimes you need to do a little work in finding exactly what you're looking for from a reputable seller but Amazon is a wonderful way to save on organic products.
Food & Drink
The Organic Merchants
The Organic Merchants is an awesome online retailer for organic items like herbs, spices, seeds, grains, flour, baking mixes, sweeteners, cacao, snacks, supplements, superfoods, and more. To top it all off they are one of the best places online for healthy food and satisfied customers. Their products are:
All Natural
Non-GMO
Kosher
Gluten Free
Organic
Free shipping on orders over $50
Veggin Out
If you are a vegan family Veggin Out is a fantastic delivery service of all natural, organic, and healthy vegan meals right to your door. Full disclosure, I've never ordered from these guys but I did some quick research and found that as of today, there are 53 five-star reviews on Yelp and another 23 shoppers share a perfect score on Facebook.
With all the great feedback, something tells me this is something to try if you live a vegan lifestyle. If you do decide to give Veggin Out a go, use Code: Share20 to save $20.00 on your first order.
Art of Tea
This is one of my favorite places to get organic teas. I just love tea. I love it in the winter. Also, I love it in the summer. In the afternoon and night. I  adore tea!
Steve Schwartz, the founder of Art of Tea, has cultivated relationships with farmers and distributors from Asia, India, Africa and the Middle East and more just to name a few and thus carries a huge variety of organic award-winning teas, botanicals, and blends from around the world.
You'll also find eco-luxury gift sets and tea accessories for your tea lovin' friends and family. What's my favorite  Art of Tea blend?
Related Article:
8 Healing Ingredients with the Found of Art of Tea | Chalkboardmag.com
Organic & Eco-Friendly Home & Family Online Storefronts
The Ultimate Green Store
Ultimate indeed! This place has it all when it comes to baby, home, and gardening. They are also big on sustainable production and social responsibility. The Ultimate Green Store folks pride themselves on natural, organic, recycled, eco-friendly goods and products that are made with your health and the health of our planet in mind.
That being said, they have not forgotten the importance of value and style when it comes to shopping organics. You can even create a registry (I treat mine like a wishlist). Yoga, Bath & Body, Home & Garden, Teens & Dorm are just a few of the categories they specialize in. Give them a looksie… I am pretty sure if you're an eco-conscious consumer, this is a place you can call home.
Wild Dill
Wild Dill sells natural, organic, eco-friendly, and fair trade baby (and mom) products. The name came from the original mama creator whose little ones name is Dylan (now all grown up). While they carry a huge array of items that are just perfect for that Wild One of yours, they create their products in small batches to ensure the best quality possible.
Our Green House
Our Green House is an online home decor and baby space that feature clean and natural products that help keep your home and family safe. While baby is their main priority (yep, sounds familiar), they also offer gift baskets, gifts for him and her, as well as jewelry and home decor items.
A few months back we got our Organic Sateen Sheet Set (in white) that hasn't been off the bed since… unless it's in the laundry, of course. Seriously… Obsessed!
Babo Botanicals
Babo Botanicals is an online baby product retailer that is known for their all-natural baby products like shampoo, lotion, and diaper cream. These folks operate from a family-run organic farm and sources out the highest quality botanicals from around the world.
I love shopping organics here and the baby wash is my favorite. Like a lot of mamas out there, I just love their top selling Babo Botanicals Moisturizing Baby Shampoo and Wash because it's so good for the skin and it smells amazing too!
Natural & Organic Beauty Online Retailers
Northport Naturals
Northport Naturals offers skin care products that are high-grade, organic, and natural while remaining incredibly affordable.
They have impeccable reviews by loyal customers which is always a good tell about a company. The guys and gals at Northport Naturals are deeply passionate about not only bringing you the best skin care products but doing so by using sustainable ingredients and renewable sources.
They also never use synthetic fragrances, sulfates, phthalates, parabens or any other harsh chemicals in any of their products so it's really easy to go shopping organics even if it's your first time.
Osea Malibu
Osea Malibu, whose history dates back to the 1920's,  is another great skin-care product line that has wonderful reviews. Their Ocean Cleanser is the #1 seller and it's really incredible. Refreshing, brightening, and my skin loved it. I also love the subtle yet unique scent that takes me right to the beach.
Their products are nutrient rich, refreshing, soft, and so addictive you are sure to be back. I know I am! The Osea Malibu product line is made from 100% pure, active ingredients and nutrients from the sea.
Real Purity
All natural and cruelty-free company Real Purity offers fantastic beauty products which are made by use of the highest quality ingredients and are free of parabens, sulfates and other toxic chemicals, including aluminum and lead. The result? Lead-free lipstick, aluminum free deodorant, and paraben free mascara just to name a few delightful products by Real Purity.
Treat Beauty
This is a yummy, natural, and organic makeup and beauty line that has ladies falling in love all over the place. If you have sensitive skin with conditions like eczema, Treat Beauty is the place you've been looking for.
Marnie, the founder of Treat Beauty, is a long time eczema sufferer and has created this company with one goal in mind — to create products that love and care for sensitive skin with natural, wholesome ingredients sprinkled with delight that are also very effective.
Treat Beauty products are free of harsh chemicals and known allergens, including parabens, phthalates, alcohol, and also are natural, USDA Certified Organic, cruelty-free and Made In The USA. This is a fantastic collection of products that may be used safely by even the most sensitive skin types. With incredible feedback from customers from around the world, you don't need to look any further for skincare products that cares for your sensitive skin.
Related Articles
Buy Organics in Bulk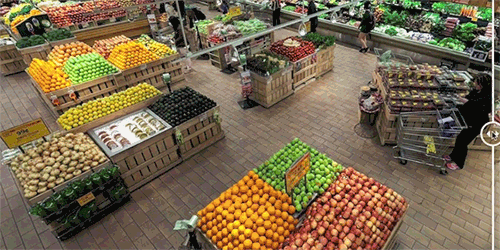 The more you buy the more you save, right? Great things to buy in bulk when you find them at a good price are rice, pasta, nuts, beans, seeds, and grains. Rice is a staple in our kitchen and we make plenty of meals with it so we are always stocked up on that. Pasta is also a must for me and I find it on sale often. When I do, you better believe I stock up!
Buy Store Brand
Oh, how I love buying store brands when I'm shopping organics. My top store brand choice has to be the Wegmans brand. We get salsa, chicken stalk, meat, milk, butter, frozen veggies and more all bearing the Wegmans brand. Might I add that they are always fresh and delicious tasting?
Whole Foods 365 brand is also not bad, but that place is too rich for my blood. Though I hear that they are opening up entire stores that carry only the 365 brand. The Whole Foods 365 Market one is set to open in 2016 in Austin, TX. Let's hope Jersey isn't too far in line. But that's another post…
Shop Numerous Stores
Okay, this one can be a pain in the butt for someone like me but there are dedicated mamas out there who make the best out of their weekly grocery money by shopping organics on sale in numerous locations. The best way to find great deals is to raid your local markets circular and don't forget the newspaper inserts with weekly supermarket deals.
Buy in Season
Buying fruit and veggies in seasons saves because they are more plentiful (and more delicious). It's a no-brainer to keep the fruits and veggies that are in season on the shopping list.
Join the Club
In the recent years, the big box clubs have been catching up on the fact that most of us are shopping organics and demand a healthy choice. They have answered our needs by stocking up on more and more organic options for people like me and you. What's even better, you can load up when you get a good deal and stock up for a year. Kidding. Kind of.
We belong to Sam's Club and there are more and more organic choices every time we go in. I hear the same good things from my fellow mamas who belong to Costco. Whichever one you choose, be sure to check out their selection when shopping organics.
Support Farmers Markets
Many of your local farms are organic and would love your support in the grand mission to feed America back to health. If you're not familiar with your local food markets, check out Local Harvest whose whole mission is to bring people looking for good food together with the local farmers who produce it.
Grow Your Own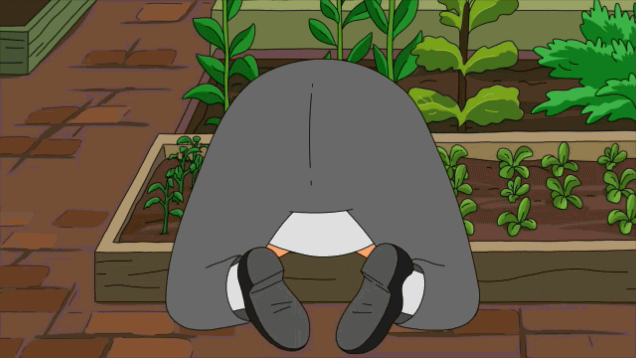 This option is definitely not for everyone and in most cases isn't a year round thing BUT you can grow your very own organic fruit and veggies in the warm seasons. For the last 5 years now, we've been growing tomatoes, cucumbers, zucchini, spaghetti squash, peas, lettuce, and even grapes and blueberries (be it 12 blueberries a year, ahahah). You can do it directly in the ground, raised beds, pots, vertical gardens or even indoors.
Related Articles:
Vegetable Gardening for Beginners | Gardeners.com
The Chewy End of Tips on Shopping Organics
I truly hope you enjoyed this read and more importantly got some good information out of it for your shopping organics adventures. I'd love to know how you save on getting organic foods to your table and if you have any tricks up your sleeve. Looking forward to your thoughts below…
Until next time may all the good be with you,
Bee is the contributor and keeper of this space -- Chewy Mom (formally known as Bee a Mom). She is a self-proclaimed chewy mama and is ruled by one adorable Bossy little being.
Together, they explore the topics of gentle parenting, healthy eating, grateful thinking, yoga bending, nifty hacking, green living, soul searching, and mindfulness practicing.
She has lived many lives. She has seen great beauty and utter darkness. It makes her whole. She is strong and with your presence, support, and love right here, right now ever stronger!!!
Read more about her by visiting the
Meet the Bee
page or
email her right now!
We hope you enjoy the adventures of Chewy & Bossy!